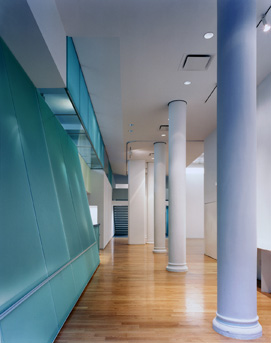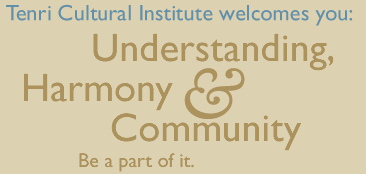 Tenri Cultural Institute is a non-profit organization with a mission to promote the study of Japanese language and the appreciation of international art forms. The Institute hosts a variety of traditional and contemporary cultural programs in our modern, spacious educational facility, performing arts and exhibition space.
Conveniently located in the heart of Greenwich Village, the center of New York City's educational and artistic communities, Tenri Cultural Institute is a beautiful cultural oasis amidst the hustle and bustle that is New York City.
Tenri Cultural Institute has a 29-year history in the celebration of Japanese and Western culture. By providing our audience with a traditional and unique point of view to the understanding of culture and the arts, we fulfill our mission: To foster cultural understanding, harmony and community.
More: Twenty Nine Years Of Cultural Enrichment


Tenri Cultural Institute Temporary Closure
Due to the novel coronavirus (COVID-19) pandemic and state directives to cancel non-essential businesses and gatherings, Tenri Cultural Institute is now closed to the public. We are postponing or canceling all events through Monday, April 6.
For the adult classes, our Spring Session (April 6 ~ May 28, 2020) will be held ONLINE using the Zoom application until regular in-person classes can resume. We are offering discounted rates ($50 off) for the Spring classes.
For the children's classes, our Second Session will end early and the start of the Third Session will be delayed.
Starting from Monday, March 16, all classes for the Second Session will be canceled. The Third Session will start
April 21 ~ June 20, 2020.

Past exhibition

I'm Not Afraid To Die
Kuzma Vostrikov & Ajuan Song