NEWSLETTERS

2016
2015
2012
2011
2010
2009
2008
2007
2006
2005
NOVEMBER 2006
February has come and gone, and already it is March. At the end of March, there will be a change in the staff here at TCI. In this issue, we would like to introduce some of our recent events.
An Art IST Life at Tenri
by Marlon Daniel, Director Art IST World Concert Promotion

In 1995, I walked into a NY SoHo gallery, the old Tenri location, to meet the director Reverend Toshihiko Okui. I had heard that it might be a good spot to give concerts. Since giving a concert was what I was interested in at the time, I thought it was an excellent place to be. I had tried many venues before and they were not interested; too small, too large, or just plain too expensive. I might add the latter was my greatest obstacle. But I had by then several attempts before a not so secret weapon; my pitch, to start a concert series that would feature a diverse chamber orchestra of young classical musicians from around the world. To my surprise and great relief, Rev Okui was interested and agreed to let Tenri to be the ensemble's new home. This fortunately was not only the birth of Manhattan Virtuosi, which became a well-known New York chamber orchestra, but also the birth of Art IST World.
Manhattan Virtuosi had a short-lived life at Tenri because of the size of the orchestra and the rapid growth of the audience. It was a big hit. So much that eventually the orchestra had to move to the 1,000 seat Great Hall at Cooper Union, but my love for Tenri and their support of my ideas kept me around and opened the door for many aspiring young artists. I soon began to organize chamber music concerts and recitals under the name Art IST Concert Series. And when finally they moved to the now existing west village location my concepts and ideas grew. I not only began to perfect my concerts but I also helped Tenri when they needed me with their own concert organization, which included many artists such as The Borromeo Quartet in a series that featured the quartets of Bartok, Beethoven and others because at this point, I was quite the "pro" at it. Every part of putting an event together had at this point been fire tested! Over the years, this collaboration has helped the budding careers of many young artists, including myself.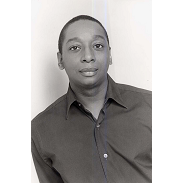 Ten years later the relationship with Tenri is still going strong. I am convinced that there are organizations that truly believe in the Arts and Tenri is one of them. The Institute has made it possible for me to help hundreds of young artists and keep diversity alive in the Arts.
Tenri and its wonderful directors and staff have encouraged and supported my endeavors a countless number of times. Reverend Okui and Michael Yuge have always had time to lend an ear to even my most outlandish projects and experiments. The professional and personable staff is always willing to help execute the many steps that go along with putting on a production. For me, this makes Tenri ideal.

I have launched several series at Tenri which include Classical Encounters, Triptych Trilogies, Broquen Treasures and Art IST Concert Series. Concerts produced by Art IST World at Tenri have been radio broadcast throughout the US and Europe. I have had the opportunity to present artists that include The Forte String Quartet, The Ender Quartet, American Virtuosi, Ensemble du Monde, Kalin Ivanov, David Fürwirth, West Harlem Winds, Gila Goldstein, Hsai Jung Chang, N'Kenge Simpson Hoffman, Dmitry Rachmanov, and Reiko Kawabata.

Tenri is one of the most intimate concert venues in New York City and is an excellent place for young artists that need performance opportunities to hone their craft in real life situations. For New York audiences, it gives them the chance to "discover the great artist of tomorrow" and say you can say you saw them first at Tenri.

I believe that music happens on many different levels, not just in the big concert halls but in the community and also with artists of diverse backgrounds which you do not always see in the big concert halls. Tenri has made it possible that Art IST World can do this.

This season at Tenri, Art IST World focuses on nine pianists performing the works of Liszt, Schubert and Bach in a unique piano repertoire educating series of six concerts entitled Piano Passions and will hold open rehearsal for the upcoming opera Ariadne auf Naxos with Opera Noire of New York and Ensemble du Monde at Merkin Concert Hall. As usual all Art IST concert tickets are available to the Tenri community at a discount price. For more info on the concerts, check out the Art IST World website: www.artistworld.org for dates, times and up to date information on the outstanding artists.