NEWSLETTERS

2016
2015
2012
2011
2010
2009
2008
2007
2006
2005
APRIL 2007

Ennobling the human spirit through the arts
By James Nyoraku Seldin

I have been involved with Tenri Cultural Institute for a number of years and in a number of capacities. As a performer of the Japanese bamboo flute known as the shakuhachi, I have concertized many times in this wonderful space. As an active concert-goer I have attended many performances by other musicians. I always enjoy taking in the art exhibitions when I come to the space. Most recently I have been taking Japanese language classes. In all cases Tenri Cultural Institute provides a welcoming destination for Japanese-American cultural exchange and communication - literally so in the case of the language school.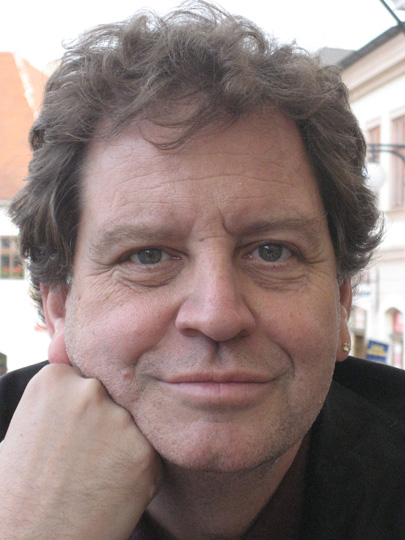 I began Japanese language study two and a half years ago at Tenri Cultural Institute. In my rather distant youth I studied both French and German formally, and have a decent command of those languages. As a native New Yorker, one learns to speak a few words in several languages simply by osmosis, such as Spanish, Chinese, Yiddish and Russian. I am thrilled to be learning Japanese now, not only because it is a challenge, but also a necessity since I travel to Japan regularly. The language sensei at Tenri Cultural Institute are always very patient and understanding of their student's hectic New York lives, and the small classes and personal attention greatly enhance the learning process here. In recent years the Tenri Cultural Institute has become a much sought-after concert venue for performances of classical chamber music, contemporary music, dance, spoken word, and traditional and contemporary Japanese music. The intimacy of the space, excellent acoustics, welcoming atmosphere, and the art gallery, make it a desirable location for many performance events. Many of New York's fine music ensembles now vie for dates at Tenri. It is therefore very exciting to me to have become involved in the formalizing of a new initiative of concert production here known as Tenri Presents.


Tenri Presents will officially launch next season, and will bring a series of monthly concerts designed to showcase both Western classical, Japanese classical, and contemporary music and dance from both worlds. You can look forward to hearing a tremendous range of excellent music such as Bartok String Quartets one month, and songs from the Edo period the next; piano trios from 19th Century Europe, and 9th Century Imperial court music. It is through the arts that human emotional expression is most profound, and with an on-going series of performances that this understanding can be experienced.

As mentioned earlier, I am a performer and teacher of the shakuhachi, the Japanese bamboo flute, which I have been playing for nearly thirty years. My rank is Dai-Shi-Han, Grand Master, of the Kinko school. I began traveling to Japan when my study of this ancient instrument became serious, and I now go annually with my shakuhachi students for concentrated study and concert-going. We attend many performances of new and traditional music, theater and dance. On each trip I return to O-Jiba in Tenri City, the seat of the Tenrikyo faith, and two years ago I received the faith-healing certificate of O-Sazuke. It is the gracious and generous Tenrikyo hosts that make these trips are not only valuable cultural exchange, but also truly a pleasure. The Joyous Life is manifest in cultural exchange and the understanding that comes so ephemerally through music and the arts.
Here in New York City, the activities of the Tenri Cultural Institute bring these lofty ideals to reality, with performances, art exhibitions and language learning. Providing opportunity for the creative artist, creating an environment for true cross-cultural communication, and ennobling the human spirit through the arts – this is what the Tenri Cultural Institute does and it is a joy to be a part of this community.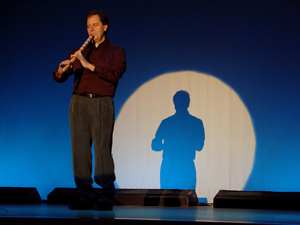 James Nyoraku Schlefer is a leading performer and teacher of shakuhachi in New York City. In addition to performing and lecturing on traditional Japanese shakuhachi music, Schlefer performs modern music for the instrument and is an active composer. He has appeared at Lincoln Center, The Kennedy Center, Tanglewood, the Metropolitan, Brooklyn and Philadelphia Museums, & the Joyce Theater. Schlefer has three solo recordings, and his music was featured on NPR's All Things Considered. He is an active composer of new music for Japanese instruments, and teaches music courses at the City University of New York.